The COVER.

The BLURB.
When high school junior Sara wins a coveted scholarship to study ballet, she must sacrifice everything for her new life as a professional dancer-in-training. Living in a strange city with a host family, she's deeply lonely-until she falls into the arms of Remington, a choreographer in his early twenties. At first, she loves being Rem's muse, but as she discovers a surprising passion for writing, she begins to question whether she's chosen the right path. Is Rem using her, or is it the other way around? And is dancing still her dream, or does she need something more? This debut novel in verse is as intense and romantic as it is eloquent.
How to Pick the Worst Book Ever : Fifi's Style.
1. Go to a library. I don't give a damn whether it's a physical or a virtual library, as long as it has books on it. You could also hijack people's shelves for this purpose. (
I went all glowy eyes when I did this..
)
2. Make sure that you're standing at the 'Where-the-Fuck-Did-This-Fucking-Come-From?' section. Stay the fuck away from the 'High-Rating' and 'Highly-Recommended' shelves. However, if you couldn't find anything to your fancy at the 'Where-the-Fuck-Did-This-Fucking-Come-From?' section, you could go to the 'Free-Unknown-Ebooks-From-Smashword'.(
I still don't know where the fuck did I get my copy of The Audition.
)
3. Now that you're already at the right place, start searching. By 'searching', I mean start taking out random books. DON'T read the freaking BLURB. DON'T be bothered by the fact that the cover is so UGLY. And don't be bothered by the fact that you doesn't know that it even exists. The point? So that you could be pissed off over it later on.(
This is what I fucking did with 'The Audition'.
)
4. Now go read it. 10 pages into it, go to Goodreads. Now update your progress. But don't fucking read the blurb. If you happen to glimpse at the EXTREMELY low rating, fucking pretend like it has never happened. The point? Just to prove how stupid you could be when you're very determined.(
The low rating should have been in BOLD!! And zoomed 50 times bigger!
)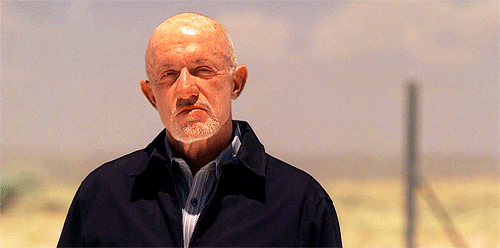 5. Be pissed off and curse like a sailor now and then when the book started becoming into an annoying weird jumble of words. This also could be applied when it's determined to kill you by boring you to death. The point? Just to practice your vocabulary skills..in cursing.(
My choice of words when reading the book pleased my mom ;)
)

6. Repeat Step 4 and Step 5 till the very last page.(
that is if you could survive it till then..I know I didn't..
)
7. If you're having the 'WTF?!' or the 'FUCK EVERYONE!' moment, CONGRATULATIONS, you did it! (
High-Fives! WE did it!
)
8. You're Welcome. (
Fuck My Style!
)